---
See most popular posts:
---

Thursday, 21 October 2010
on
Gamebiz 3 is about the software and hardware gaming industry.


In Gb3 you can develop new consoles, computers, games, publish games and much more.
Try to conquer the charts and create number one selling titles.
Create Consoles and computers and compete with the likes of Atari, Microsoft, Sony and other great game and platform companies in one of the most competitive business in the world.
Requirements
:
Windows XP - Windows Vista - Windows 7
Minimum Resolution : 1024*768
Recommended CPU : 1.6 GHZ pentium 4
Screenshots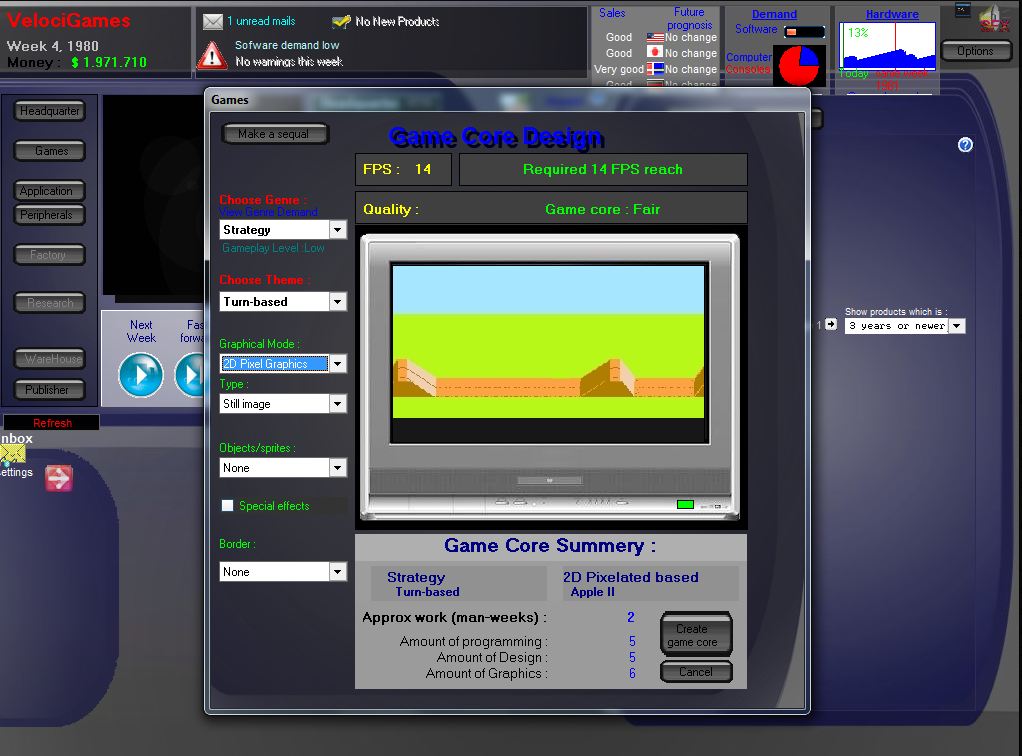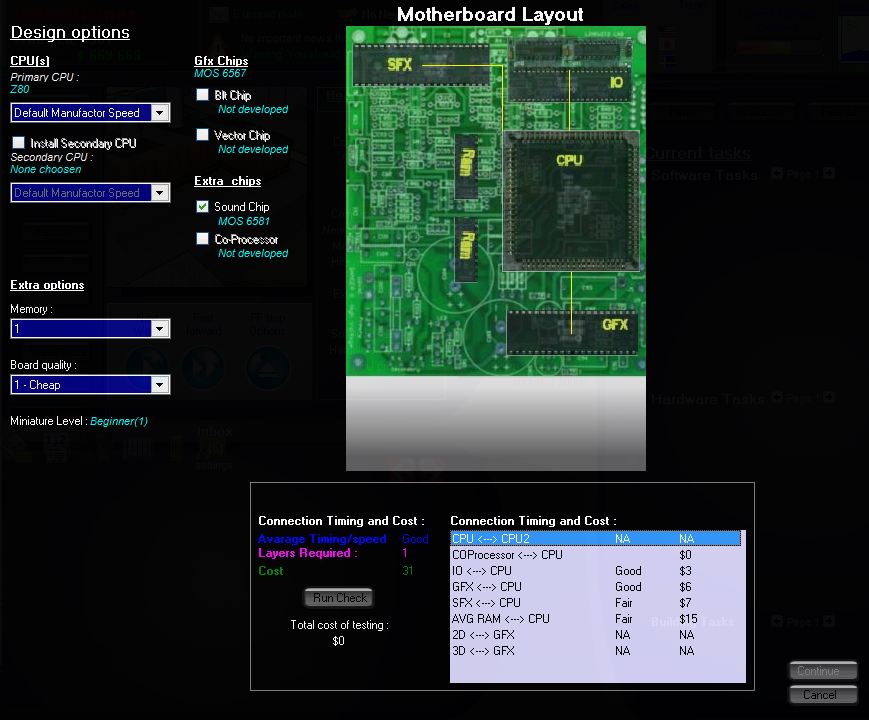 Download demo / buy the full game
Popular Posts This Week
Blackwell Convergence did badly in its first month... Puzzle Bots had great pre-order sales... but which of Wadjet Eye Games ' titles ha...

Soldak Entertainment have released their latest action RPG, Din's Curse , for both Windows and Macs. Buy: http://www.soldak.com/Dins-...

Red Panda Games have announced a new forum for visual novel game players.  It's still under construction, but people are able to sign u...

Having already supported such amazing indie projects as Maia, Under the Ocean and 99 Spirits and having helped bring more exposure to as...

SAN FRANCISCO – March 6, 2013 –  Game Connection has today announced the list of Selected Projects for Game Connection America 2013, 15 gam...

Available for PC, Mac and Linux. "Madeleine Valois is a prince's companion. Her job is to guide and advise him, to make him look ...

MONTPELLIER, France - March 6, 2013 - Mobile gamers, the fight is on! Indie developers The Game Bakers are revealing their next game:  C...

Ankara, Turkey - Soner Kara of skgames today is pleased to announce the fourth update to its popular arcade racing title, Traffic Racer . ...

21st February, 2013 - Singapore - Independent development Studio  Axion Logic  is excited to announce their action RPG, West Legends is n...