News from Kraken Empire:
Kromaia, the first game from the independent studio "Kraken Empire", has been just launched on Desura: http://www.desura.com/games/kromaia
Kromaia is an award-winning six degrees of freedom adventure shooter which takes action, speed, agility and immersion to a new level. Insane enemy patterns and swarms, giant god-like guardians, ancient temples, contraptions and treasures, visual ecstasy... All in a vast and unexplored universe only ruled by physic laws. What if the coin-op machines golden age started today, adding complex maneuverability abilities, encouraging spatial awareness, as well as an A.I. adapting to the way you play? Here is the chance to know.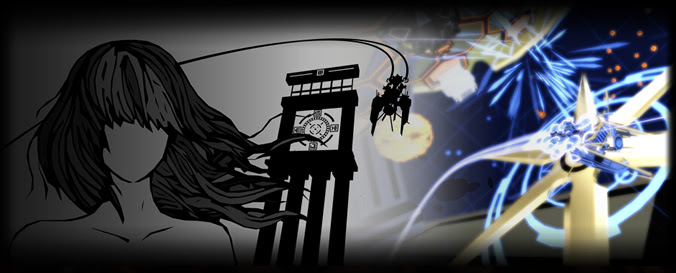 Early access to the current version of Kromaia!
KROMAIA is currently on Alpha, the gameplay is final and game content grow fast, as well as different worlds to be unlocked trough the quest, which are in their way. Each one of this dimensions will feature its own scenarios, creatures, bosses and gameplay thematics, providing a different experience depending on the unit controlled type and the way you play!
· Four armors, four dual weapon packs, four different philosophies, but just one pilot: You. Make the environment react to the way you fly, explore, attack or avoid combat.
· The original adventure featuring the multiverse and the journey in search for the final answer. Kyllene system activates your armor and awakes you after your soul calibrates the unit. The year is NaN. Along with the story mode, some secrets and trophies remain hidden, waiting for the most tenacious players to unveil them.
· The award winning Score attack mode. An action mini-game which condenses all the piloting and fighting gameplay from Kromaia in a vintage arcade style experience. Now the only goal is to survive in order to face a bigger swarm, achieve a longer combo, fight a harder boss and get to the Olympus of High Scores.
Additional info:
· [DRM Free digital copy]
· [Current version: PC-Windows]
http://www.krakenempire.com/
https://twitter.com/KrakenEmpire
https://www.facebook.com/KrakenEmpire
http://www.desura.com/games/kromaia
- Kromaia on Greenlight:
http://steamcommunity.com/sharedfiles/filedetails/?id=181741121
Unique and immersive journey, mixing technology and myth, in an innovative gameplay experience

Get your hands one of the fastest and most agile gameplays to date

Interact with hundreds of physical objects, like asteroids, structures and devices, and fight dozens of enemies at once

Believable and destructible world with its own rules and physic laws

Breaking visual atmosphere which combines ancient architecture, mechanical artefacts and weird creatures

Artificial intelligence based on independent simple brains that cooperate creating emergent behaviours

Different selectable ships with unique weapons and capabilities

Moddable content using plain text (XML) including levels, objects, weapons, player and AI units...

Several playing modes for every kind of player: Story Mode (adventure), Score Attack (arcade), Timed Circuit (racing)...

Kromaia takes place in a multiverse and tells the story of a stranded soul who awakens in a weird shrine, finding itself sealed inside a mechanical unit. Having no memories at all, it must make its way in search for answers, in a world of forgotten devices and hostile creatures, while a somehow familiar voice within claims to know its mind better than itself.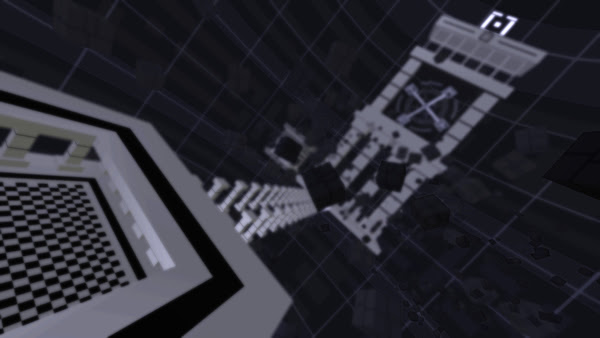 According to the mechanical armor system log, the shrine and the infinite void surrounding it, Kyllene, is actually an artificial anomaly. It serves as an access port to several parallel realities, recorded copies of the original Universe, presumably collapsed. Kyllene's very existence seems related to this copies and its machinery appears not to be 100% functional.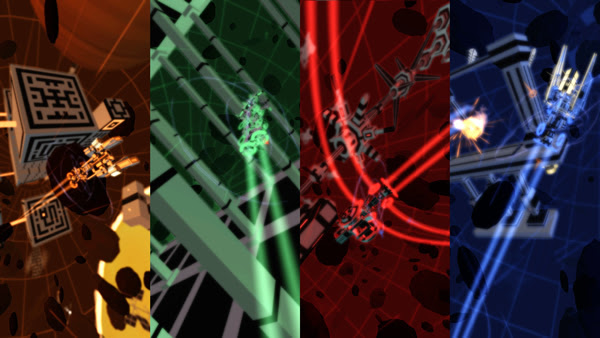 Is it still possible to make something different set in outer space? We do think so. For that reason, you will not find in Kromaia slow movement, ships maneuvering like planes or boats, nor endless steering pursuits in circles, but a completely different approach. Our navigation system is entirely driven by physical forces, a different set of thrusters is arranged for each ship in order to maximize maneuverability: Fluid displacement for novices and, for experts, impossible turns and extreme dodging, combined with a powerful multidirectional boost system that allows moving over the real speed of sound in any way you can imagine.
Forget all the vehicles you have already controlled like aircrafts, rockets, choppers or traditional spaceships, think of all of their capabilities available at the same time at the tip of your fingers. Besides, Kromaia features a special kind of emergent gameplay: Here we will use the word "procedural" for something different than just randomly generated worlds. The advanced A.I. system in Kromaia uses physical parameters and a sophisticated prediction model to adapt units speed, attacks, flocking and smart group formations to the actions you take during your quest. The results: the game experience is different every time depending on the way you play.

Hey, Daniel here!
Hi there! I'm Antonio!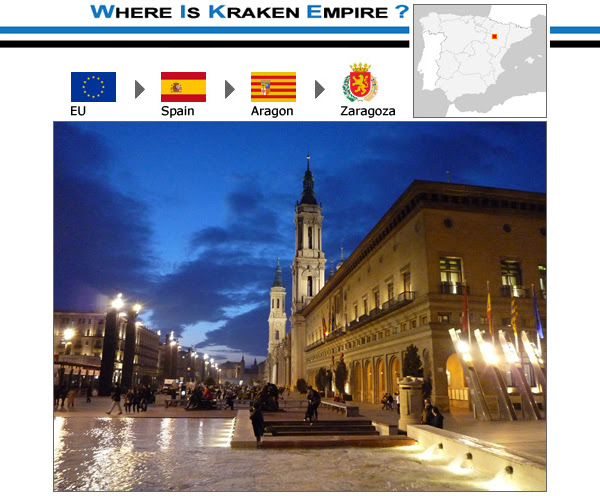 Our team consist of just two developers, Daniel Blasco and Antonio Iglesias. All the design, engineering and art you can see in the game are the work of two guys doing their best in all the fields they know about. Music is the only thing we have outsourced.
We met at university while studying "Informatics Engineering" in our hometown, Zaragoza (Aragon, Spain), where we began to develop small games and have endless discussions on design and gameplay. Later on, we met again and worked together in a studio called "Enigma Software Productions" where we developed "War Leaders: Clash of Nations" (PC), "History: Legends of War" (PC, PSP, PS Vita, PS3, Xbox360) and "Music School" (Nintendo DS). During that time, and using the little spare time left between crunches, we started putting together a set of ideas we had been discussing for years in a new project, trying to create a different space game experience: the goal was a complex, highly immersive system or universe able to support a high amount of compound physical entities, in which no object could move by means of nothing but physical forces, while keeping a good performance.
The project kept growing and at some point we realized that the engine had the potential to become something great and worthy to share. That's how we decided to start our own studio to develop Kromaia, and that's what we have been doing for three years with no external funding at all, work, work, more work and good advices from great people in the indie community, as well as volunteers who selflessly helped us out to polish the gameplay. Additionally, the talented composer Josh Whelchel is creating an awesome soundtrack for us in order to complete this experience that we feel is so unique.
Keep up to date by adding the Indie Game News Google+ page to your circles or following us on Twitter.
Does your fundraiser need help? Check out these suggestions. I can't promise they'll make you successful, but maybe they'll give you some useful ideas.