News from IndieDB's huge annual vote:
Melbourne - December 11, 2013 - After a hotly contested 10 days of nominations, the Players' Choice Top 100 Independent Games of 2013 has been unveiled on Indie DB. In the end 49,274 people picked their favorite indie games which was a massive jump on last year's 34,134.

Included among this year's top 100 are current indie darlings Space Engineers, Risk of Rain, Project Zomboid, Kerbal Space Program, Starbound, Rogue Legacy and others. Plus many interesting gems like Soda Drinker Pro and Pixel Piracy made the cut.

Now it is time for players to help us decide the top 10 released and upcoming indies of 2013, and they can do that by submitting their votes at the top 100 page.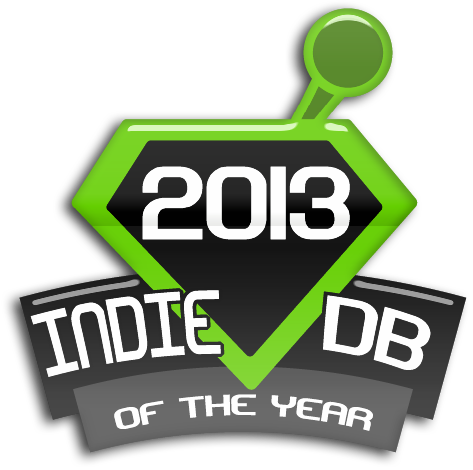 Every vote counts and the clock is ticking... only 10 days remain before the winners shall be locked in and shortly thereafter announced.

For information about the 2013 Indie of the Year awards and a live scoreboard head to:http://www.indiedb.com/events/2013-indie-of-the-year-awards
Indie games are changing the world, one giant pixel at a time. Indie DB supports independent developers and their games, by providing them with a place to showcase their hard work (in-progress or complete) to fans seeking original gaming experiences. For more information please visit http://www.indiedb.com
Keep up to date by adding the Indie Game News Google+ page to your circles or following us on Twitter.
Does your fundraiser need help? Check out these suggestions. I can't promise they'll make you successful, but maybe they'll give you some useful ideas.