From the team at IndieDB:
Melbourne - December 1, 2013 - As another year comes to an end, it is time once again to begin our search for the Players' Choice Independent Game of the Year. In 2013 Desura joins as the major sponsor, offering $15,000 in digital distribution prize money to the winning games.

After amassing a record 78,000 votes in 2012 which resulted in Chivalry: Medieval Warfare being crowned the eventual winner (Minecraft won in 2010, Terraria in 2011), voting booths have been added to all game profiles on IndieDB. With amazing indies such as Risk of Rain, The Stanley Parable, Rogue Legacy and so many more all releasing in 2013, it is now up to the players to click the "vote" button and help us crown 2013's best.

Scott Reismanis, the Founder of IndieDB, commented, "Indie DB has grown massively this year, as indies continue their meteoric rise propelled by Sony, Microsoft and all publishers looking to score the next indie darling. Nominations have already started to pour in, and it is exciting to see the games jostling for a spot in the top 100 which will be announced on the 11th of December."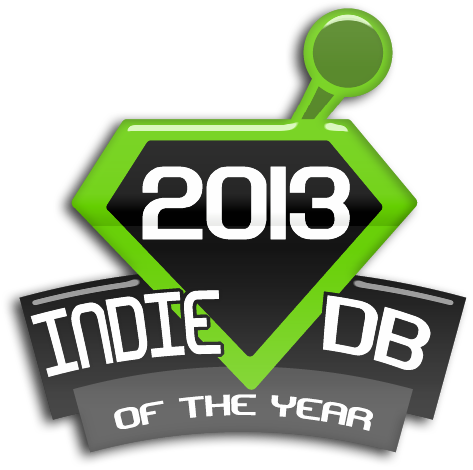 Until January 1st join us in celebrating all that is great about our beloved independent game developers by participating and voting to decide the top 100, and the overall ultimate winner.

For information about how to vote and a live scoreboard head to: http://www.indiedb.com/events/2013-indie-of-the-year-awards

Media Enquiries
Scott Reismanis


About IndieDB
Indie games are changing the world, one giant pixel at a time. Indie DB supports independent developers and their games, by providing them with a place to showcase their hard work (in-progress or complete) to fans seeking original gaming experiences. For more information please visit http://www.indiedb.com

About Desura
Desura is a community and developer driven digital distribution service for PC gamers that puts the best games, mods, and downloadable content at gamers' fingertips, ready to buy and play. For more information please visit http://www.desura.com
Keep up to date by adding the Indie Game News Google+ page to your circles or following us on Twitter.
Does your fundraiser need help? Check out these suggestions. I can't promise they'll make you successful, but maybe they'll give you some useful ideas.