Fictiorama Studios releases the first public alpha demo of their 2D point and click adventure game "Dead Synchronicity: Tomorrow comes Today"


Madrid, Spain – March 12th 2014
From today and until April 12th, "Dead Synchronicity: Tomorrow comes Today" will attempt to reach the US $45,000 it needs to ensure its completion. To allow players to experience the game for real, Fictiorama Studios has released a public alpha demo, available both at Kickstarter and Fictiorama's new site.


Public standard alpha demo site: http://www.deadsynchronicity.com/demo/

Furthermore, both backers and everyone who spreads the word about any of the campaigns will gain access to the extended demo, much longer than the standard one.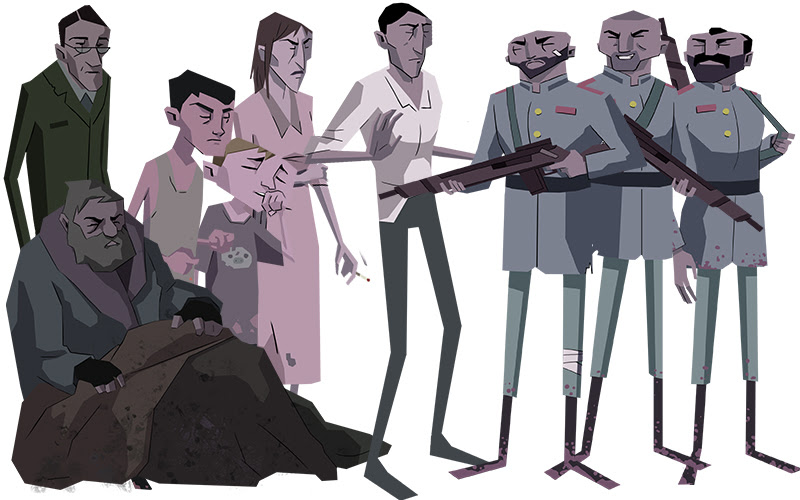 An image of the Kickstarter campaign

The Kickstarter campaign features "classic" rewards like the game itself (both downloadable and boxed), the soundtrack and an art-book… and also exciting and exclusive rewards like:

- posters for the game made by the Spanish renowned comic artist Azpiri (including an original, unique, hand-made illustration)

- private gigs of the indie rock band Kovalski (composers of the game's soundtrack)

- "Dead Synchronicity" style portraits

- 3D sculpts of Michael, the main character

- becoming a real character in the adventure
"Dead Synchronicity: Tomorrow comes Today" screenshot

"Dead Synchronicity: Tomorrow comes Today" is now on Steam Greenlight as well. The adventure game's new trailer can be seen both in the Kickstarter pitch video and at its Steam Greenlight site, as well as on Youtube.
)
---
Like IndieGameNews.com? Please +1 us!