---
See most popular posts:
---

Chronic Logic announces AstroDriller3020 for Windows and Mac!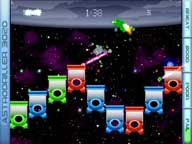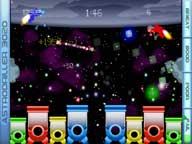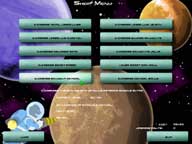 AstroDriller3020 is a physics based arcade style space drilling simulation! If you like fast paced physics based action with a lot of flashing lights, bright colors and upgrade points then check out AstroDriller for free.

Download AstroDriller3020
About AstroDriller3020
Hey man, what are you doing sitting there? We've got asteroids to drill and gems to collect! Get off yer seat warmer and get your Laser Turret ready! We've got 90 levels to drill through, all with unique properties: how fast the asteroids fall, how many asteroids there are, different colored asteroids, and a few more surprises! I need you to catch the asteroids with your Laser Turret and guide them into their matching vacuum tubes...all the while grinding off excess rock to get extra points. So what are you waiting for, you'd better get to gettin' while the gettin's good!
Watch the video, check out the screenshots and get more info about AstroDriller3020
Popular Posts This Week
Blackwell Convergence did badly in its first month... Puzzle Bots had great pre-order sales... but which of Wadjet Eye Games ' titles ha...

Soldak Entertainment have released their latest action RPG, Din's Curse , for both Windows and Macs. Buy: http://www.soldak.com/Dins-...

Red Panda Games have announced a new forum for visual novel game players.  It's still under construction, but people are able to sign u...

Having already supported such amazing indie projects as Maia, Under the Ocean and 99 Spirits and having helped bring more exposure to as...

SAN FRANCISCO – March 6, 2013 –  Game Connection has today announced the list of Selected Projects for Game Connection America 2013, 15 gam...

Available for PC, Mac and Linux. "Madeleine Valois is a prince's companion. Her job is to guide and advise him, to make him look ...

MONTPELLIER, France - March 6, 2013 - Mobile gamers, the fight is on! Indie developers The Game Bakers are revealing their next game:  C...

Ankara, Turkey - Soner Kara of skgames today is pleased to announce the fourth update to its popular arcade racing title, Traffic Racer . ...

21st February, 2013 - Singapore - Independent development Studio  Axion Logic  is excited to announce their action RPG, West Legends is n...