Whisper of a Rose: Gold released!
After having been three years in the making, Whisper of a Rose: GOLD is released.
I hope you'll enjoy the game! People who have previously bought the regular 'Whisper of a Rose' version will be able to download and play the GOLD version for free.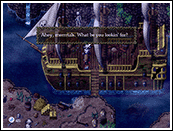 Explore over 40 magical lands! 40+ hours of gameplay!
Mouse controls!
Summon dream creatures! Enjoy 45 original and
beautiful music tracks!

(You can play free for one hour before buying~.)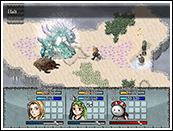 Follow the story of Melrose as she enters the realm of dreams! Melrose is an unlucky girl who loves to dream. Seeking happiness, she one day steals a gadget that draws her into a happy dreamworld.
But once she is there, the dreamworld is revealed to be a dangerous place instead. A mysterious fairy godmother appears and offers to help Melrose leave. Suddenly the fairy is kidnapped, and Melrose must set out on a journey to find her. This journey takes her from treetrop villages and magic castles to valentine towns and even underwater cities.
Whisper of a Rose is a unique and moving game. It features a strong cast of characters, clever battles and many puzzles and
quests
.
Features
- Over 40 beautiful and unique lands to explore!
- 40+ hours of gameplay!
- Mouse controls!
- 45 original and enchanting music tracks!
- Summon dream creatures!
- Craft your own equipment and items!
- Exciting and clever gameplay!
- Buy and customize magic spells!
- Replay the game with many extras and additional dream creatures to summon!
- & much more!
Customers on Whisper of a Rose
"There were a lot of aspects of this game that I loved and truly, I do believe that this is one of the best RPGs to come out in a long time. For me, the most important aspect of a game is the storyline. This one has a beautiful storyline with twists, unexpected surprises, and definitely not the usual ending. I loved how the game ended although it was a bit sad at the same time. I like things that are different, unique, and this game definitely has that.
Along with a terrific storyline is the music and I must say that the composer hired to do the music did a terrific job. The scores fit appropriately with certain areas, events, etc., which makes this game all the better. Also, I loved the graphics-absolutely beautiful. Definitely not the usual. And the facesets are great. I can tell that a lot of hard work has been put into this and it'll definitely pay off.
I'm going to try to play again with Melrose as a summoner!"
- Tracy Rhodes, Japan
RosePortal Games
RosePortal Games (
http://www.roseportalgames.com
) is a young company that specializes in creating fun and light Role Playing Games for the whole family.
We love to dream at RosePortal Games. And we believe that games are not just a means of great enjoyment, but should also carry a message and have artistic merit. By combining the fantastical elements from dreaming with our work, we produce fresh and imaginative products. We stay true to the classic elements of RPGs (vast lands to explore, exciting gameplay and puzzling quests) while adding a certain magic touch to it that makes it so unique.
Contact:
admin@roseportalgames.com